Torrance Divorce Lawyers
Experienced Divorce Attorneys Serving Los Angeles County, California
If you are facing divorce or any other family law issue in the Torrance area, trust the attorneys of Patricia Barberis, A Law Corporation to handle your case. Colleen & Patricia Barberis are a mother-and-daughter team who share 70 Years of experience.
We are one of the oldest and most respected family law firms in the South Bay, and our attorneys are known as tough litigators who are willing to fight for their clients, with accolades such as the AV Preeminent® rating from Martindale-Hubbell and the Superb rating on Avvo.
When you hire us, you get a divorce lawyer in Torrance who cares about you and your case, and you can have confidence that we are committed to winning. Whether you want to seek an out-of-court settlement or if your divorce is headed to a trial, we can help. Take the first step now by contacting us for an initial consultation!
About Divorce in California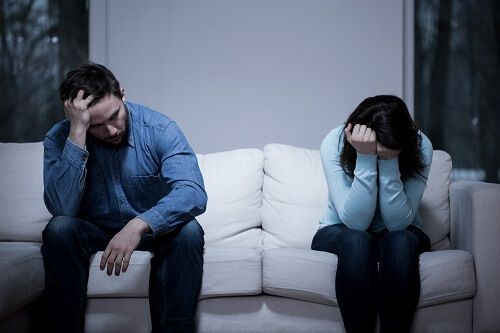 California law allows for no-fault divorce - meaning you and your spouse need only specify "irreconcilable differences" in order to obtain a marriage dissolution. Your marriage will be effectively terminated six months after your spouse has been served with divorce papers, or immediately after the closure of your case. An uncontested divorce is a fairly straightforward process, but a contested divorce could be complicated by disagreements between the spouses.
The following issues need to be resolved during the divorce process:
No matter what complications you may face, our team of experienced divorce attorneys in Torrance at Patricia Barberis, A Law Corporation, is prepared to advocate aggressively on your behalf. A divorce is a very personal matter. Choose an attorney who will treat your case with the respect, confidentiality, and professionalism you deserve.
Our understanding, proven legal team emphasizes client communication and personal attention. We are committed to helping our clients face this challenging time with confidence - fully informed and prepared for each step of the process. With our firm on your side, you do not need to feel lost or overwhelmed. You are not alone!
The Divorce Process in California
Before a divorce can be legally finalized in California, a few steps must be completed. The first step toward a divorce is to file a petition with the court, which specifies the grounds for divorce and any relief requests, such as child custody, alimony, or asset division. It takes the other party 30 days to respond to the summons, after which the court may dismiss their request. To resolve all matters pertaining to the divorce, the parties negotiate with their attorneys. The parties may seek mediation or arbitration if they are unable to reach an agreement. After both parties have settled all issues related to their case, they submit signed agreements or declarations of disclosure or marital settlement agreements (MSAs). A final hearing will then be scheduled at which point the judge will review all documents and decide whether to grant the divorce. Our Torrance divorce lawyers have over 70 years of experience with the California divorce process and can help.
Recommended Reading:
Call for Compassionate Counsel from Aggressive Divorce Lawyers
Let our attorneys walk you through your California divorce with strong representation and compassionate legal counsel. Don't hesitate to call our firm today! Colleen & Patricia Barberis have a combined 70 Years of practice in the South Bay region. We are familiar with the complexities of California family law and we are prepared to defend you in your unique situation.