Torrance Gray Divorce Attorney
Helping Torrance Residents Enter the Next Phase of Their Life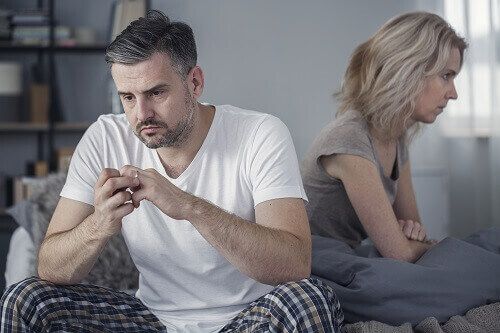 Are you thinking of getting divorced in your 50s?
Or maybe you are in your 60s or 70s and have found yourself thinking about starting over.
You may find some peace of mind knowing you aren't alone. Many people over 50 have recently decided to divorce. So many in fact that a new term has been coined for it: "gray divorce."
At Patricia Barberis, A Law Corporation, we want to help you during this tough time. We know how difficult it can be to end a marriage after decades of being together. It can also be hard if you were only recently married and have started to regret that decision (we can help with those cases, as well). We can provide the capable yet compassionate legal representation you need during this time. Our attorneys have decades of collective legal experience litigating all kinds of divorce issues, including gray divorce.
---
To book a confidential consultation, call (310) 904-6648 or contact us online.
---
What Is Considered a Gray Divorce?
Gray divorce is a term that was coined to describe a remarkable surge in divorce rates in the "baby boomer" generation. Baby boomers are persons who were born between 1946 and 1964, a time marked by an increase in childbirth after World War II. Today, baby boomers range in age between the mid-50s and 70s.
So why are so many baby boomers getting divorced later in life?
Some baby boomers have postponed divorces for several reasons, including:
Sparing their children the negative consequences of divorce
Changing values and interests upon retirement
Disillusionment with traditional expectations for marital responsibilities
Simply falling out of love with their spouses
Deciding that they want more from marriage, despite being in love
Whatever the reason, many older adults have decided to get divorced. If you are considering divorce after years or decades of marriage, you should consult an experienced Torrance gray divorce attorney for advice.
Issues Unique to Gray Divorce in Torrance
Divorcing later in life presents a set of unique legal circumstances for the parties involved. Although most divorcees must deal with the same issues (who gets the house, etc.), these issues must be handled differently in a gray divorce. The only reason is that so-called gray divorcees are in a different stage of life than younger divorcees.
Let us take a look at two common issues related to the dissolution of a marriage and how they are approached in a late-in-life divorce.
Gray Divorce and Property Division
The division of marital assets upon divorce is a significant issue for any divorce. In California, courts resolve property division issues using the "community property" system, where the parties to a divorce are entitled to an equal share of the community estate.
All property acquired during the marriage and before the parties' date of separation is considered to be "community property" and therefore subject to equal division upon divorce. All property a party acquires before divorce and after the date of separation qualifies as separate property and therefore is not subject to equal division upon divorce.
The date of separation is a key component when making property division determinations. Because gray divorces involve lengthy marriages, the total of community property and assets (the community estate) is likely to be very large. Furthermore, gray divorces will likely involve complicated financial issues, such as the attribution of retirement accounts and benefits to either community or separate property.
At Patricia Barberis, A Law Corporation, we have experience with the kinds of issues affecting property division in gray divorces, including:
Dividing financial assets such as stocks, annuities, and trust benefits
Valuing business interests
Dividing retirement benefits
Tracing assets to community or separate property
Gray Divorce and Spousal Support
Spousal support—also known as "alimony" or "spousal maintenance"—is probably the most important issue for gray divorces. Many divorcees at an advanced stage in their lives have little to no reasonable chance of securing employment today. In such cases, there's little doubt that gray divorcees would be entitled to permanent spousal support.
The following spousal support issues are common in gray divorces:
Permanent spousal support: An order for permanent spousal support is appropriate for divorcees with virtually no marketable job skills who were in a long-term marriage.
Marital standard of living: An award for permanent spousal support allows the supported spouse to maintain the same standard of living the parties achieved at the date of separation.
Date of separation: In California, long-term marriages are those that lasted beyond 10 years. The parties' date of separation also plays a vital role in determining spousal support obligations, as courts treat that date as the termination date for the marriage and the parties spousal duties.
Consult a Gray Divorce Lawyer in Torrance
Are you considering getting a divorce later in life?
If so, you should consult an experienced attorney from Patricia Barberis, A Law Corporation.
Backed by more than 70 years of collective experience, our firm offers quality legal advice and advocacy regarding a variety of family law issues. To explore the merits of your case, and determine the full extent of your legal rights, consult a member of our legal team.
---
Call us at (310) 904-6648 or contact a Torrance gray divorce lawyer online.
---