High-Asset Divorce Attorney in Torrance
South Bay Lawyer Handling Divorce Cases Since 1977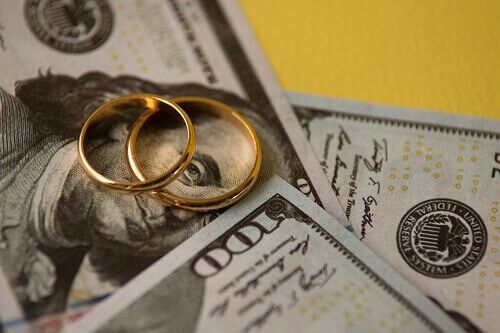 Property division is one of the most difficult aspects of every divorce - especially when you have significant assets to divide. This is not just because of the high value of the property involved. Other issues, such as revealing hidden assets and getting precise valuations, can further complicate the division process. At Patricia Barberis, A Law Corporation, we believe it is important that your hard-won belongings and resources are protected, and we are prepared to work diligently on your behalf to pursue your best interests at this time.
Proven Valuation Experience
Overlooked or improperly valued incomes and assets can result in an unequal division. Don't let this happen to you: Retain the services of a proven Torrance divorce lawyer with knowledge of applicable state laws to look after your interests. Working with our divorce law team at Patricia Barberis, A Law Corporation, is the best way to ensure that your rights and interests are preserved in a high-asset divorce. If you signed a prenuptial agreement, we can help ensure that the terms are followed. We know the financial details that matter, and we can help you protect and properly value a wide range of assets, including:
Business investments
Retirement funds
Trusts
Stocks, bonds
Real property
Vehicles
Recreational assets such as horses, boats, time shares, and RVs
Personal possessions including art, jewelry, furnishings, and collectibles
Inheritances
Family businesses
Our lawyers work with appraisers, forensic accountants, and other financial specialists to ensure that your property as well as your debts are correctly appraised. We'll actively and fiercely defend your rights in order to ensure that your divorce doesn't cause unnecessary financial hardship to you and your loved ones. We can also help you address child support payments or alimony if applicable. In more complex cases, we often retain the services of private judges, an option that provides a higher level of attention from the judge and a greater degree of privacy for our clients.
Facing a High-Asset Divorce? Get Help from an Experienced Torrance Divorce Attorney.
If you have high net worth and are currently facing a marriage dissolution in the state of California, this is probably a difficult and stressful time for you. Let us take some of that stress away by looking after the financial side of your divorce. Right now, you may have a lot on your mind, but our firm can make sure that all the financial loose ends are tied up so you don't have to worry that you are being taken advantage of in or out of court.
You need sharp legal eyes on your side to keep you informed of your options and to warn you of any possible discrepancies. Our firm has 70 years of combined experience, and we are skilled in the laws and practices related to property division. Let us look out for your interests.