Torrance Child Custody Lawyer
Family Law Attorneys Serving the South Bay - Call
(310) 904-6648

Today

Are you facing a child custody dispute? Do you have questions about your parental rights? You need to work with a custody lawyer who understands how weighty these matters are. At Patricia Barberis, A Law Corporation, you are never just a case number in our eyes. We care about each client individually and treat them as if they were lifelong friends of ours.

We are prepared to deliver compassionate counsel to help you determine your child's best interests. While we will work to achieve an amicable agreement on child custody, we are ready if need be to mount a fierce defense of you and your child's rights. Do not hesitate to find out how we are qualified to help you and your family.
Child Custody Lawyers with 65 Years of Combined Experience
How are we qualified to provide the legal support you need? For one thing, Torrance divorce attorney Collen Barberis has served as a court-appointed minor's counsel, representing minors in child custody and divorce disputes. She was entrusted with determining a child's best interests, and then take the appropriate legal actions to preserve those interests.
Other reasons to team up with our Torrance child custody attorneys:
Our family law firm has served South Bay since 1977
We're a mother and daughter legal team
Our counsel is informed by experience as a former L.A. County mediator
We provide polite, personalized counsel and tenacious advocacy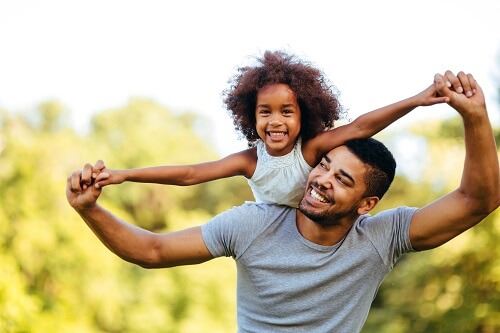 If a judge is making your custody order, then he or she will decide what is best for a child's "health, safety, and welfare" (California Family Code § 3020). Usually speaking, California courts favor joint custody and plans which provide adequate parenting time to both the father and the mother. There are no guarantees, however, particularly when a stranger is the one deciding your child's fate. But with the guidance of the right attorney, you could have the power to choose your custody arrangement. Whether through an uncontested divorce or mediation, we can help you and the other parent stay focused on your child's interests to create your unique parenting plan.
You Deserve a Trusted Advocate on Your Side
Our Torrance child custody lawyers can help you navigate the intricacies of California family law. These cases can be complex, particularly when the best interests of your child are at stake and numerous issues can affect a final custody decision. It is important to ensure that your child's rights are not sacrificed because one parent wants time with the child.
We handle many factors that can impact a custody arrangement, such as:
Unfortunately, many of the above issues can also become problematic following divorce, which may create a need for one parent's custody rights to get taken away. We can represent you in these matters, as well, and can help protect what matters most to you – your child.
What are my Custody Rights as a Mother?
As a primary rule, any mother that isn't married will be awarded primary custody of the child. This essentially means that they are responsible for the following:
A safe home.
The education of the child, which means choosing an appropriate school as well as ensuring that they have the transportation to get there.
Any healthcare the child may need.
Extracurricular activities
Be aware, that if the father is able to establish paternity, he then will have the opportunity to make these decisions with you.
Who Has Custody of a Child When the Parents Are Not Married in CA?
By California law, any unwed mother is automatically awarded sole custody of their child. This is under California Family Code Section 7610. Unless the court files an order against the mother, she will be able to determine and arrange the amount of contact the father has with the child. Keep in mind, if the father establishes paternity, then he will have the same rights to making decisions for the child as the mother would.
Legal Custody and Physical Custody of Your Child
The life of your child should be delicately balanced, to say the least, and cannot be approached as if it were only a single-sided issue. To this end, there are actually two distinct types of child custody in California: legal custody and physical custody. Depending on your living situation, the best interests of your child, and your ex-spouse's own circumstances, you could win rights to one, both, or neither forms of custody.
Legal custody: The parent who is granted legal custody is permitted to make important life decisions for your children, such as where they should go to school, what religious upbringing they follow, and how their health is monitored and maintained.

Physical custody: This is more straightforward but no less important – physical custody determines where your children live. If you win sole physical custody, they will live only with you and visit your ex. Joint physical custody typically splits their living situation in half, one way or another, or as close to evenly as possible.
Child Custody Order Modifications and Enforcement
If necessary, we can also guide you through the process of modifying your child custody order. As a child's needs are always changing as they grow, it is wise to reevaluate your custody orders on a yearly basis. A Torrance divorce lawyer can help you review the custody order to make sure it still serves the best interests of your children.
For a court order to be modified, you will need to show that a significant change in circumstances.
Enforcing court orders is a different situation altogether. Sometimes an order is broken inadvertently, perhaps due to unclear specifications in the agreement. Your spouse might come to your child's birthday party, unaware that they were barred from doing so, for example. Other times, the problem could be more serious, such as your spouse intentionally disregarding the regulations.
If the other parent of your child refused to follow child custody orders, you may have to:
Contact your child custody lawyer.
Notify law enforcement officials and request assistance.
Create a contempt action through the legal system.
When all is said and done, the proper enforcement is critical for everyone's safety and happiness. If you are experiencing troubles with your ex-spouse and how they are disrespecting custody orders, do not hesitate to seek help.
Contact our firm to set up an appointment with our Torrance child custody attorneys, and find out how we can stand with you to shield you and your children's rights.