Effective Litigation from a Seasoned Family Law Firm in Torrance, CA
Serving California's South Bay Area Since 1977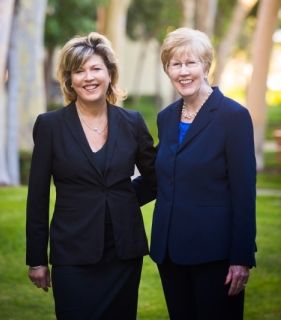 Patricia Barberis, A Law Corporation has helped countless families throughout the South Bay region resolve their family law disputes. Our proven legal team has 70 years of combined experience in this field, and we are prepared to bring that knowledge and skill to your family law case. Whether you are facing a divorce, child custody issue, or complex property division, we have the skill necessary to help you achieve a satisfactory outcome.
In every case we accept, our attorneys strive to protect the client's rights and pursue his or her goals and interests by providing cost-effective, strategic, and assertive advocacy.
Why Choose Our Torrance Family Law Attorneys?
Mother & daughter team with 70 years' combined experience
10 Best Family Law Attorneys Award 2015
Prompt response, caring counsel & trial-tested advocacy
Top-rated ethics and legal skill (AV Preeminent® rating)
At Patricia Barberis, A Law Corporation, the client is always our top priority. Colleen & Patricia Barberis combine extensive trial experience and backgrounds as mediators and neutral minor's counsel to handle any of the below types of family law cases and related matters. See for yourself the high level of service we have been able to provide to many clients in Torrance and other surrounding communities.
Facing a Family Law Dispute? Call Our Torrance Firm Today!
Colleen and Patricia Barberis of Patricia Barberis, A Law Corporation are prepared to help you address the unique challenges of whatever legal situation you may face in the field of divorce or family law in order to ensure that your rights are protected. We are even equipped to handle complex and high conflict cases.
Please don't hesitate to call our office as soon as possible if you have questions about our family-centered firm, or if you would like to find out how we can help you address your California family law dispute.
Additional Resources