Our Attorneys
Proven Legal Team Serving South Bay Since 1977
With 70 years of combined experience, our firm has been able to help countless California families resolve difficult family law situations with an approach that combines personalized compassion and care with dedicated legal knowledge and skill. We consistently ensure that we understand all the details involved in each case we accept. If you are facing a divorce, child custody issue, or complex family law litigation, you should know that you are not alone. At Patricia Barberis, A Law Corporation, we are prepared to help you.
Colleen Barberis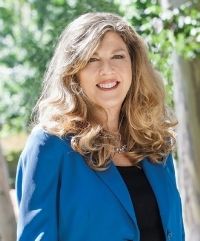 Colleen Barberis is a Torrance family lawyer who is distinguished as a tough litigator. She is held in high regard for her experience, her professional demeanor, her strong advocacy with divorce and family law issues in court and is very well-respected for her strength and integrity. She strives in pursuit of client goals and excellent results in complicated issues of custody, support, property division.
Attorney Colleen Barberis is personally committed to her clients. She always makes it a point to respond to them, keep them informed, prepare them, and educate them throughout their legal process. She believes that her clients feel personally connected to the team at the firm and trust that the attorneys are working on their behalf to protect their rights. Because of this belief, she keeps her smartphone with her at all times so that she can respond timely to clients through her personal email.
Seasoned Litigator
Colleen's background in divorce law and custody issues has lead to her strong commitment to all aspects of family law. She is trained in collaborative law.
Colleen has worked with local high school mock trial and Law Day presentations. With 25 years of litigation experience in difficult and high conflict cases, she is always ready to go to trial if it is in the best interests of her clients.
Attorney Colleen Barberis is experienced in all areas of California family law, including complex issues. She is also experienced in working with forensics experts—such as accountants and custody experts—in complex property valuation, alimony, child support, and child custody cases.
Colleen handles her clients' cases thoroughly by working with the client to obtain the necessary facts, to interview their witnesses as needed, to obtain and review their documents. Next, she sets about obtaining documents from the other side, issuing subpoenas as needed and working with the client to review documents received from the subpoena or the other side.
Colleen has three children. One is in nursing school, and two are in college. One of her sons works in the office, and plans on attending law school and joining the practice.
Attorney Colleen Barberis has been featured in Three Best Rated. Read more.
Patricia F. Barberis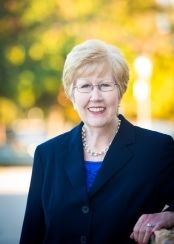 In her work as a Torrance divorce attorney, Patricia F. Barberis is described as tenacious, tough, always prepared, and a strong advocate who is willing to fight for her clients, but who is always polite and professional toward her clients. She has a solid reputation in the Los Angeles legal community, with accolades such as the AV Preeminent® rating from Martindale-Hubbell® and the Superb rating on Avvo. Her goals are to help her clients through a difficult time in life by helping them to understand the legal process, helping them to set goals that they can achieve in their cases, and to address their issues in an understandable and honest manner. Her years as a nurse help her to understand people and their need for an advocate who is empathetic but who will advocate strongly on their behalf.
Background & Experience
Patricia's skill is based on her years as a trial attorney and the volume of cases she has handled. She is known for her cross-examination skills and her ability to examine experts in matters of child custody, forensic accountants, and forensic psychologists. Her background as an RN arms her with invaluable insight into behavior. As a well-established member of the South Bay community for many years, Patricia has a network of experts in the area of custody and complex property and income issues.
Pat is a member of the South Bay Bar, Family Law section and the South Bay Bar Women Lawyers Section. Recently, she became a volunteer attorney mediator for the South Bay branch of the Los Angeles County Court, where she has also served as a judge pro tempore and arbitrator in the past.
A True & Caring Devotion to Clients
Attorney Barberis cares about her clients and sees each of them as unique individuals who are facing a challenging time in their life. She stays closely connected to her clients through e-mail, and is readily available to answer questions or address concerns. She does this to reduce the stress and anxiety felt by her clients. Furthermore, she keeps clients fully informed of the latest status of their case and sends them duplicates of everything the firm is doing or receives from the other side.
One of the things of which Patricia is most proud is the fact that she never gives up advocating for her clients' goals. She is tireless in pursuing the objectives they set, and always works to ensure that she is fully prepared for each client. Judges frequently comment on her level of examination skills and her ability to prepare her clients' cases.
Outside of the Law Office
Patricia Barberis has been married for 42 years, has one daughter who practices with her, and 3 grandchildren. One of her grandchildren is currently studying to be a nurse, while the other two are currently in college. One of her grandsons works in the firm, where he is gaining valuable experience on his way to law school and a career as an attorney. When she is not working, Patricia loves to golf, and is very committed to her church.
Bar Admissions
California, 1977
U.S. Federal Court, 1977