Torrance Domestic Violence Attorneys
Domestic Violence & Restraining Orders in Torrance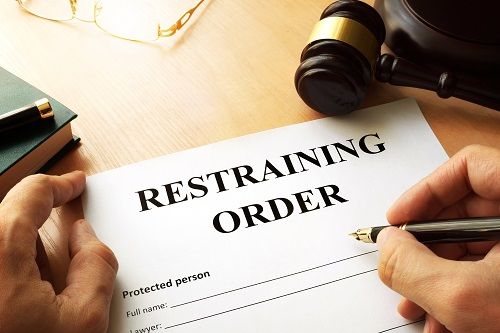 Domestic violence charges are extremely serious. Whether you are the victim of domestic abuse or if you have been accused of violence or neglect in your home, you need to get tough legal representation on your side to ensure that your rights and interests are protected in a court of law. Our firm has served clients throughout California's South Bay, and we are prepared to help you address your unique situation with fierce courtroom advocacy and caring client communication.
How Domestic Violence Affects a Family Law Case
If you've been the victim of domestic violence, we are prepared to provide you with the counsel and advocacy you need to achieve resolution and put an end to a dangerous situation. We can review your case and help you take the immediate steps necessary to protect yourself and your children. Together, we can help you find appropriate counseling and explore resources including medical treatment and shelters.
The legal definition of domestic violence is when someone you live with, had a child with, or are related to by blood or marriage, including your spouse - either current or former - or your boyfriend or girlfriend causes you harm. These are some of the actions that the state of California considers to be abusive or violent:
Infliction of physical injury
Attempts to inflict physical injury
Threats that you or another person are in physical danger
Molestation
Stalking
Sexual attacks
Destruction of property
Disturbed peace
Harassment, either in person or via phone or other communication methods
You deserve reliable, compassionate legal defense after an ordeal like this. Don't ignore the gravity of an abusive situation: Take steps to protect yourself and your children right away by retaining a South Bay family lawyer who can help you make the right decisions during this time and inform you of all your options. At Patricia Barberis, A Law Corporation, we can work with you to establish a case by collecting medical records, phone records, texts, emails, and other pieces of evidence that demonstrate the imminent threat to your family's safety.
Types of Domestic Violence Restraining Orders
If you have been victimized in your home you need to get legal help as quickly as possible. It may be necessary for you to pursue a domestic violence restraining order. In many cases, a California court will grant a restraining order to a victim of domestic abuse who has been recently abused or who is in "fear of an imminent threat." There are three types of restraining orders that apply to domestic violence situations:
Emergency protective order: These can be issued by a judge at any time and will go into effect immediately. For example, a police officer responding to a 911 call can request an emergency protection order for the victim at any time of the day or night. These orders last no longer than five business days or seven calendar days - enough time to allow you to go to court and apply for a formal restraining order.
Temporary (ex parte) restraining order: When you go to court to set up a hearing, you can request a temporary restraining order that will last until your hearing date - usually under three weeks.
Domestic violence restraining order: After your hearing the judge may issue you a formal domestic violence restraining order (DVRO) offering you long-term legal protection from an abusive perpetrator.
A restraining order grants you and your children legal protection from an abusive individual. These orders ensure that the abuser will face criminal repercussions if he or she attempts to come within a certain distance of you and your family members. These orders can also include terms that require the abuser to pay child support, spousal support or certain debts; grant you the full care of any children and animals in the home; grant you ownership of certain shared items; prohibit the abuser from owning a gun; require the abuser to pay your attorney fees; require the abuse to attend counseling or treatment classes; or any other request you make that the judge consents to include.
Custody and Support Orders Influenced by Domestic Violence Allegations
Accusations of domestic violence can lead to severe consequences. You could face a restraining order and lose your rights to custody of your children or even be banned from entering your home. You should take legal action immediately to make sure that your rights are guarded if you have been falsely accused of abuse or neglect in your home. Our divorce lawyers know how to build you a strong defense case by looking at the evidence in your case and working with experts and witnesses to ensure that justice is assured and your rights are protected. We are prepared to defend you and ensure that you do not lose your parental rights and your freedom because of erroneous or trumped-up charges.
Let Colleen & Patricia Barberis Fight for You
Let our team of legal professionals stand between you and the dangerous situation you face. Whether you are dealing with an unjust domestic violence charge, or you are the victim of genuine abuse and need an immediate resolution, you should not wait another second to get the legal help you and your children deserve. At Patricia Barberis, A Law Corporation, we are committed to the best interests of our clients. With 65 years of combined experience, our team has a reputation as skilled trial lawyers who go the extra mile in defense of every client.
Call us at (310) 904-6648 to speak with a divorce attorney in Torrance at our firm to learn more about the process of obtaining a domestic violence restraining order.