Mental Illness and Child Custody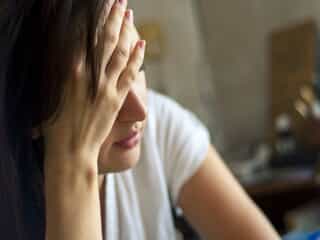 A Caring Torrance Attorney Protecting You and Your Child
One of the last things that might come to your mind when thinking about child custody is mental illness. But for families who struggle with this condition, it is a very real concern. You may feel that your former spouse suffers from some form of mental illness and believe that this invalidates their rights to custody. Proving mental illness in your child custody case can be hard to detect, and seeking counsel can help. If you suspect your child may be struggling, it is time to get legal help from a South Bay child custody lawyer.
It can be difficult to protect both your rights and your child's rights. Fortunately, this is what our firm and our Torrance child custody lawyers are trained to do. We have the skills and experience necessary to walk with you every step of the way, addressing your concerns as they arise. With so much on the line, you can't afford to entrust the future of your family to just anybody. Rest assured in our capable hands.
Are you concerned about mental illness and child custody, contact us now to discuss your case! We are an essential business and we are fully functioning at this time.
How Can I Prove that Mental Illness Is a Legitimate Concern?
In all child custody cases, the court is required to determine whether both parents are capable of caring for the child. This evaluation comprises financial, emotional, and physical considerations. Factors such as mental illness can cause the court to label a parent unequipped and result in lost custody privileges.
Should you suspect that mental illness is a problem for your spouse, you and your attorney can raise issues that may point to this realization. Proof of the following factors can all work in your favor:
That your spouse is mentally unstable
That your spouse lacks the responsibility to care for a child
That your spouse has a history of mental illness
The more clearly you prove these issues, the better your chances of receiving a favorable custody decision. An attorney can help you prepare your case and actively fight for what you deserve while in court.
Can a Bipolar Parent Get Custody?
The court will always examine multiple factors that will determine what is in the best interests of the child. Many times, bipolar isn't singled out as the primary factor of not obtaining custody because it doesn't consistently distort reality. As with many cases, a court will analyze the mental health of both parents regardless.
Does PTSD Affect Child Custody?
If you are currently battling for custody, the other party may be using your PTSD against you. While this may seem scary and hopeless, it doesn't necessarily mean that you will lose the trial. If you are actively seeking treatment, this can further help your case. Once again, the court will evaluate your mental health and determine whether the child's best interests are affected.
Helping You Prove Mental Illness in Child Custody Cases
When it all comes down to it, child custody is about the relationship you have with your child. A spouse with mental illness can negatively impact this and cause permanent relational problems within your family. By retaining a dedicated legal advocate, you may be able to minimize much of these problems.